Jacksonville Or Bust
They did again. Those bastards got me again.
Every season, year after year, I tell myself not to let this happen. "Dan, you've been hurt before," I say. "You can do so much better. It's not worth it." And yet each time, I cast the good angel on my right shoulder aside, instead buying into the wicked tonic offered by the green devil to my left. Helpless, I drink it down deep. It tastes so good.
The New York Jets are going to win the Superbowl.
This is our year. I can't explain it, I just know. Yes, I know I haven't always gotten this right -- and by always I mean never -- but still. This season is different. This year we make history.
I know there are obstacles. I'm fully aware that Peyton Manning, and Peyton Manning's giant deformed head, score more than John Sencio in his prime. I know that Peyton's brother Fredo, er, Eli, dies a little more every week as Ben Roethlisberger extends his modestly impressive unbeaten streak with the Steelers. And yes, I've heard of a somewhat bourgeoning dynasty percolating within my own division, some team from Foxboro with 26 wins in their last 27 games. Like that's supposed to impress me? Sha.
Here's how I see it: If the Red Sox can win a World Series, surely the Jets can win a Superbowl. Contrary to my original belief, the universe did not collapse unto itself when the Sox won. That was surprising. When the universe remained in orbit when Jimmy Fallon ran on the field to celebrate said World Series victory, something was officially fishy. When ODB overdosed, thus extinguishing my theory that Big Baby Jesus would one day take over the world...that cinched it. The 2000s are the millennium when crazy shit goes down. Dunzo.
In all honesty, I don't see what's keeping this team from the next step. Offensively, Pennington is a born leader with the goods to back it up, the offensive line looks infallible, and Curtis Martin...what can you say at this point? He's making me re-think my whole theory on dating black professional athletes. I didn't think any man could make me feel that away again -- not since Roberto Kelly left.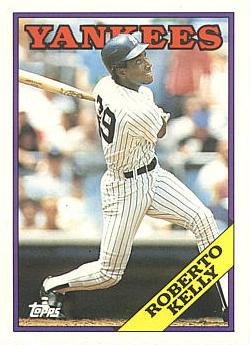 And then there is the defense. Just a tremendously improved unit. Say what you will about Herman Edwards, buy my man knows personnel. After jettisoning the transcendently mediocre Ted Cotrell as defensive coordinator last year, Herm went out and got himself the meanest, nastiest SOB he can find in Donnie Henderson, who quickly whipped the D in shape. They got smart with their talent as well. Linebackers Mo Lewis and Marvin Jones - who hadn't made an impact for the franchise since the George Sr. administration - were sent to the big farm upstate for presumed euthanization. Starters for an awful Jets D last year, both are now out of football...which says quite a lot if you think about it. The team got quicker, drafting future star Jonathan Vilma with their first pick (12th overall), which is great if only for the fact that when the Jets play on Monday Night Football they have another guy to blurt out "The U!!!" in the starting lineup introductions. Gets me every time.
I've concluded that every team standing in the Jets way has a flaw. The Steelers? They have an absurdly poor track record with home playoff games in their past. Besides that, Big Ben seems primed for a letdown worse than the new Wilco album. The Colts? Well, I've already mentioned Peyton Manning's head (which is both huge and deformed) and then there is the matter of defense. Those things are pretty important to winning in January the last time I checked. The Eagles play in the NFC, which I'm not even sure is covered by FOX at this point.
Then there are the Patriots. The damn Patriots. Haven't quite grasped their Achilles' heel just yet. Let's see. Their coach is incompetent? Nope. Their quarterback is homely-looking and generally unlikable? Not quite. Ummmmm. No running game! Oh wait. Screw it, we'll cross that bridge when we get to it.
The bottom line here is that this is a destiny thing. Just like the Red Sox were destined for success, just like Jason Giambi's pituitary gland was destined for failure. You can't fight God's will, you just have to embrace it.
I've been wrong before. And by before I mean always. But this is different. A new day has dawned.
This is the Jets year...and I hate them for it.